7. Pancake Goals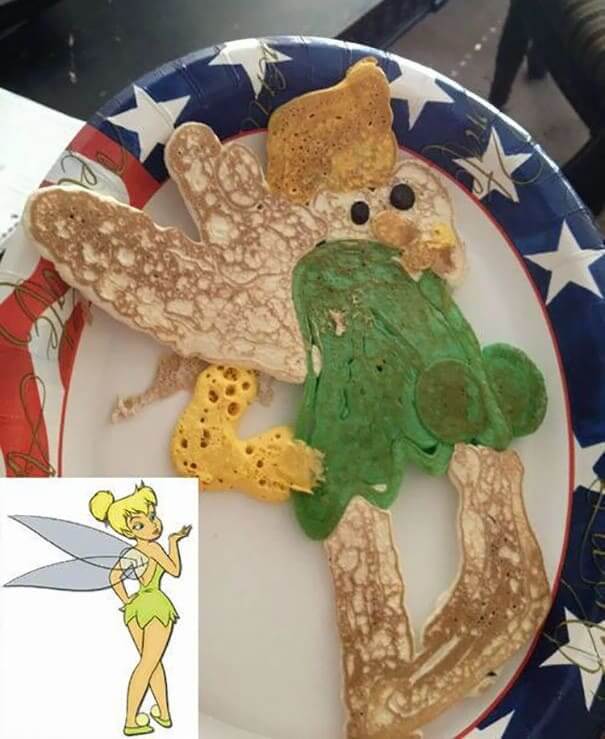 This picture does justice to the word "perfection". It turned out to be exactly as expected, right? One can notice that the fairy is a big fan of Donald Trump and has his hair.
8. Nuclear Lunch
Who knew foods could cause as much havoc as a nuclear bomb (well, it may become true if we don't plan for our future resources). We can't stop thinking that there is a high possibility the advertisement on the box is: "nuke and eat."
9. Beginner Sushi Chef
This cook certainly wanted to cook sushi in a cost-effective way. We can't think of a much better way than this one. If you want to try minimalist sushi, we strongly recommend you to try this recipe.
10. Creativity at Its Best
Although it is a hack, we can still consider it fail because we see it as a fail. Different perspective people! This seems like a good idea if you want to cook but you're broke.
11. This Person Is Probably The Reason Behind The "WARNING: Do Not Use Over Open Flame" Label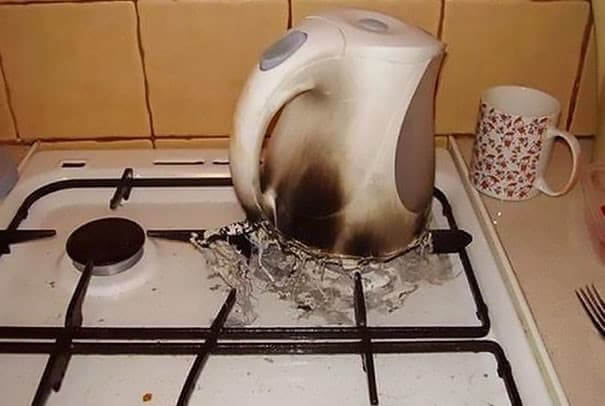 We can't say anything on this one because what has happened here can make any sane person angry. It is hard to understand how a person cannot see that it is an electric kettle.
12. Ceramic Fail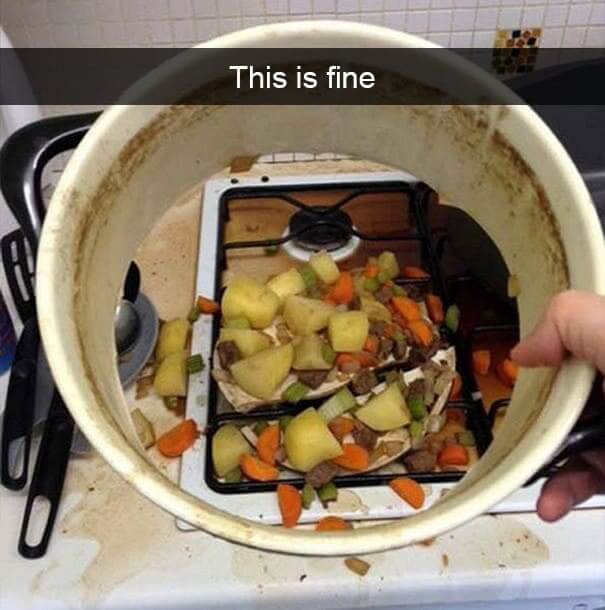 When you do not know how ceramic works, it will fail just like as shown in the picture. Heating the ceramic on the stove top provides direct heat on the bottom, causing it to break.